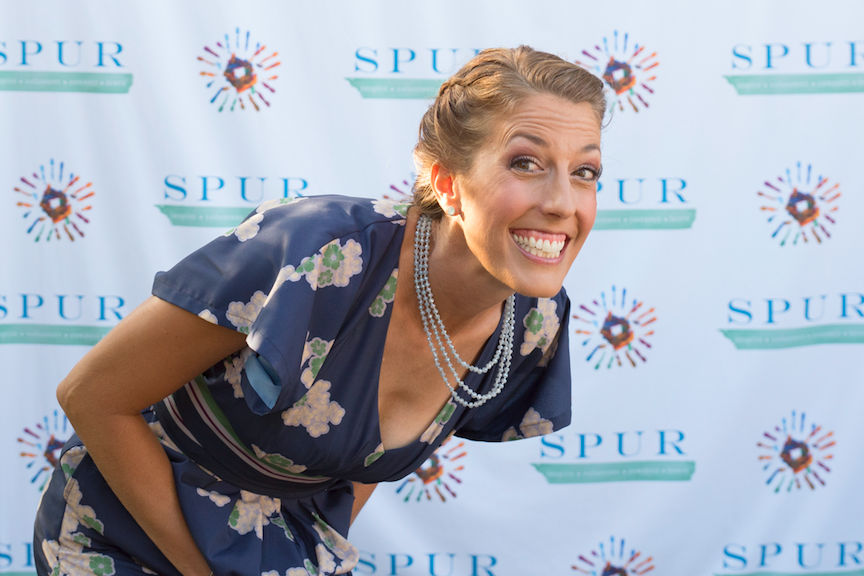 How many years have you been doing the SPUR Backpack Drive?
Our first year of the backpack drive was 2016. At that time, we supported 513 students. This year we aim to support 662!
How have your numbers grown as far as needs? How have they grown as far as sponsors and money raised?
The need is great! If we were able, opportunity is present to support more students but we strive to be optimistically conservative while still ambitious in the potential for what we can accomplish with active and engaged support. Our donor base fluctuates.
Our first year we were shy of our goal of reaching full-funding so SPUR covered the nearly $8k gap. While grateful we had the revenue to do so from general fundraising efforts, it meant for the 2017 year our service opportunities and program development didn't achieve all our hopes but we were able to strategically table some efforts and run hard after them the following year. In 2017/18 we saw matching gifts and sponsorship from local businesses enter the mix, which helped to fully cover all the bags. Overall, we have seen fewer individual donors comparatively and an increase in larger gifts from businesses and family foundations.
In the end, no matter what way this is sliced, it's a massive effort taking participation from many to make it possible. For a portion of the sponsors, this drive is their exclusive annual involvement with SPUR. For others, it's their introduction while others engage actively in an array of volunteer offerings and giving opportunities that reflect the array of work SPUR does in the area.
Who do the backpacks support?
Backpacks support students attending school in Marblehead, Salem, Swampscott and Lynn. Essex County Community Foundation latest details report that in our area, approximately 20% of children are living below poverty line ($24k annual income for a family of 4). It's not uncommon that people express surprise about financial needs in the area. In Marblehead alone this year, we are supporting over 170 students.
How do you identify needs?
We rely on our strong partnerships with local schools and programs through our other work to identify students who will receive support.  Local school counselors, food pantry directors, homeless education liaisons and social workers review their clients, identify students who have barriers to accessing school supplies and submit the requests to us.  This year, we are supporting 16 different schools, pantries, programs across the 4 towns.
What specifically inspired you to start SPUR?
One of my favorite conversations, and I'm always open to coffee with anyone who would like the full story. The short is, I had recently stopped working a career of international aid work and had a newborn at home and a heart to continue work of connecting and serving. I believe our hearts long to do, it's simply a matter of finding what makes our heart happy.
After exploring the North Shore and listening to individuals about why they do or do not volunteer, I recognized a need for an organization that could inspire people to SPUR one another on toward love and good deeds. I hoped to offer an array of multi-generational volunteer opportunities and youth enrichment programs, so that we might empower our next generation of leaders while providing a platform for individuals, families, retired professionals and groups to make a tangible impact in the community around them.  Our name, literally, is intended to be a reminder our works purpose – to be a catalyst, a launch pad, a chain reaction of goodness to SPUR more of the same.
What's next and how can people help?
In the immediate we have a meal service coming up at Lifebridge where volunteers are invited to cook and/or serve. We are also joining forces with Sustainable Marblehead for a unique harbor cleanup, aiming to mobilize volunteers on paddle boards, boats, kayaks and on land to clean trash and debris from our harbor. Daily, we have our food rescue program running trips of food to local agencies from Shubie's and of course our garden, where we grow fresh produce for local food pantries.  Our team works hard to offer varied, thoughtful and impactful engagement opportunities, understanding what speaks to me may not speak to you…and because of that, we also always welcome ideas for volunteer projects or other community engagement activities.
I'm always available to talk, jocelyn.spur@gmail.com.
How people can help: engage with us, follow on social media (facebook / instagram), spread the word about SPUR, what we do and how easy it is to get involved, give us feedback, what would you like to see, what could we do to better, subscribe to our newsletter to stay abreast of our activities and news. https://secure.lglforms.com/form_engine/s/ynbqNyE-7p2X7gCRar4XKw